Today, almost every person has a smartphone. In addition, the power of modern phones is quite high. This is the reason why the developers implement games that are functionally and beautifully as well as PC versions, and they function on Android devices. In this article, we describe several projects that will give gamers many hours of fun.
The best games for Android smartphones
Despite the fact that the games we describe differ in genre and gameplay specifics, all of them will please you with their high quality. And each of them deserves to be installed on a smartphone.
Monument Valley
There are two games with this name. They both deserve your attention. Monument Valley is an original three-dimensional quest. The objective of the gamer is to get the character off the level. And this mission, at first glance, seems very simple. But it's only true before you get to it.
The fact is that the developers planned the levels with the application of visual illusion. It seems to the player that he has already found the way that will lead him to victory. But once the character's promotion begins, the gamer realises that where the passageway should have been, there is a dead end. The description of gameplay sounds simple. However, Monument Valley will give you a lot of pleasant impressions from the gameplay, and a beautiful soundtrack will create just a stunning atmosphere.
Sky: Children of the Light
This is another project that will remind you of visual and sound meditation, not the entertaining application so familiar to all modern gamers. If you are already familiar with the legendary project called Journey, then you should understand that Children of the Light is a product of the same developer. If you want to hear a brief description of this game, we will tell you that you have to study a large colourful world, listen to relaxing music, understand the meaning of life and solve simple puzzles.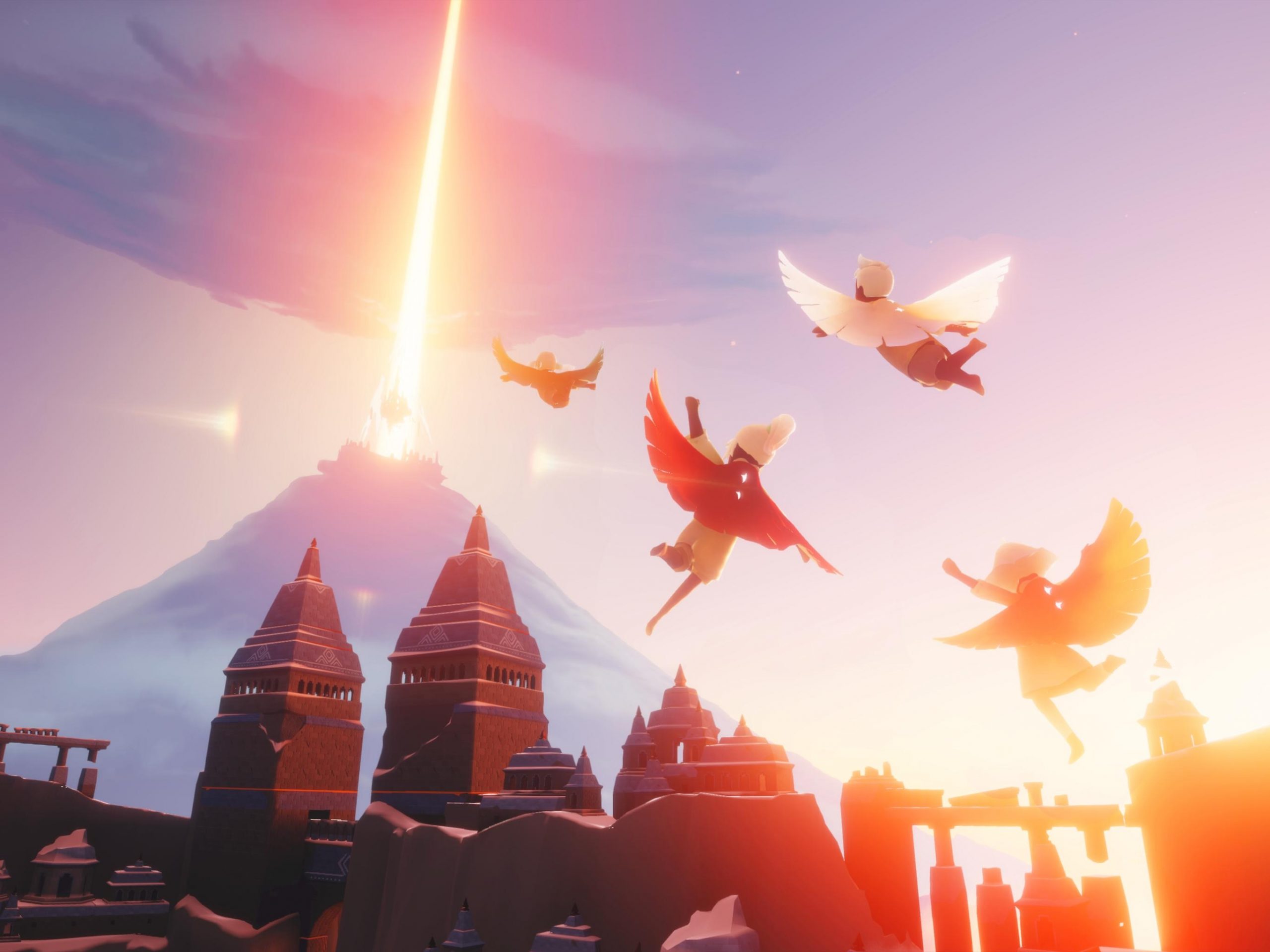 Brawl Stars
Supercell is the studio that developed this fascinating shooter in the arcade game genre. This studio was able to realise a very high-quality product in which shooting, isometric view from above, interesting characters and beautiful graphics are combined harmoniously. It's been a few years, but the popularity of Brawl Stars continues to grow, so that fans of in-session shooters are obliged to pay their attention to this project.
The general mod is that you have to participate in the confrontation of two teams of three people in each one. Before starting each match, gamers choose characters, each of whom has an original look, weapons and skills. Once a gamer is in the arena for battle, he will have to run around a lot and collect crystals, as well as shoot at enemy team characters from time to time. The winner is the one who collects the most crystals.
Asphalt: Legends
This is a sample of the race genre and a very beautiful project with a lot of cars and their tuning. Today, Asphalt is able to compare its power to other racing simulators for smartphones. However, you will need to buy a high-performance phone so that this game does not glitch.
Platforms for game downloading
All the games that we listed in this article, you can download in the official app store from Google. But because not all users have this, they can find some alternatives. So, you can find a special catalogue site that will offer you to start a free download for Androids. This is a decent option that will surely appeal even to those who prefer to download programs in the Play Market. The reason for this is that many independent websites and